Seaspan Shipyards
Located on the Pacific Northwest Coast, Seaspan's Shipyards are an important resource for the region's marine industry. Seaspan Shipyards operations include Vancouver Shipyards, Vancouver Drydock and Victoria Shipyards.
Visit Seaspan Shipyards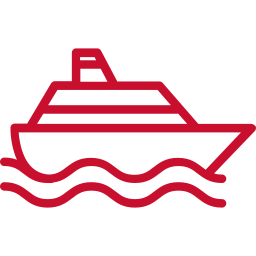 Seaspan Marine Transportation
Seaspan Marine Transportation offers ship assist, coastal and deep-sea transportation, and fuel bunkering services on Canada's West Coast, and daily commercial ferry services supporting the Vancouver Island supply chain.
Visit Seaspan Ferries
Careers at Seaspan
Be part of a winning team
Seaspan is looking for talented employees to apply for rewarding work in the marine transportation and shipbuilding industry in Metro Vancouver and on Vancouver Island – to fill jobs in our operations, ashore, management, service and at-sea teams.
Whether you're a shipbuilder, mariner, tradesperson, project manager, planner, scheduler, engineer, or are a safety, IT or finance professional, you'll find a fulfilling career at our amazing locations.
Commercial Ferry Services
For general freight products, consumer goods and regulated commodities and automobiles, Seaspan Ferries provides a daily, scheduled truck and trailer ferry service between our conveniently located terminals on the Mainland at Tilbury in Delta and Surrey, and on Vancouver Island at Duke Point Nanaimo and Victoria (Swartz Bay).
Community + Culture + Values
We focus on people, community and our marine environment
With roots tracing back to 1886, Seaspan is a long-standing and proud member of British Columbia's maritime community. Guided by our core values of Safety, Care, Efficiency and Accountability, we are committed to supporting humanitarian causes where we live and work and safeguarding our rivers and coastal waters.